News & Events
2021
☐ Mobile Film-making Workshop be MPI Alumni Mr. Ha Hsiao Siong (Ah Shang)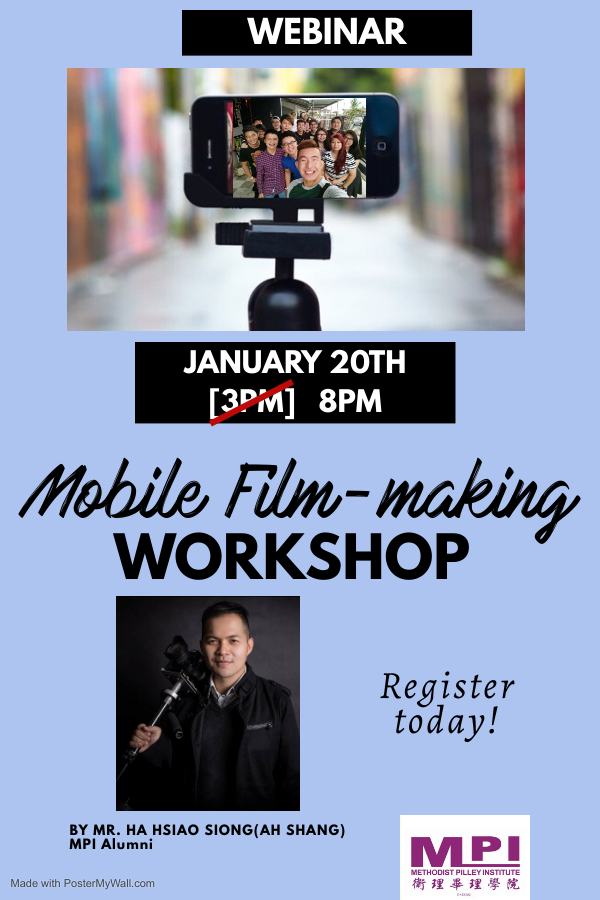 ☐ Pilley Alumni Virtual Run 5.0 will be held from 01 September 2020 to 31 March 2021. Information is available on Facebook page
Pilley Alumni Virtual Run 5.0 organized by Methodist Pilley Institute Alumni Association. The purpose of this activity is to raise fund for education and help students with financial difficulties. This fund has been in existence for 4 years. Up to 2019, this fund helped more than 20 students and also raised new building funds for Methodist Pilley Institute during last year with a total funding of RM120, 000.
During the past four years, this activity has been carried out in real run. This year, due to the impact of COVID-19, it has been changed to online virtual running. This event aimed to raise more funds in helping students to realize their dream of going to college. The theme of this year's run is Wisdom Create Future. We hope that students can gain more knowledge through college life and create more positive changes in society.
Register Now: Click here
Registration date: 01.09.2020 – 01.11.2020
Running date: 01.09.2020 – 31.11.2020
Running Distance: 5KM (7500 Steps)
Venue: Virtual Run
Register Fee: Early Bird Price RM45 (300 pax), Early Bird Price RM 54.90 (300 pax included postage fees)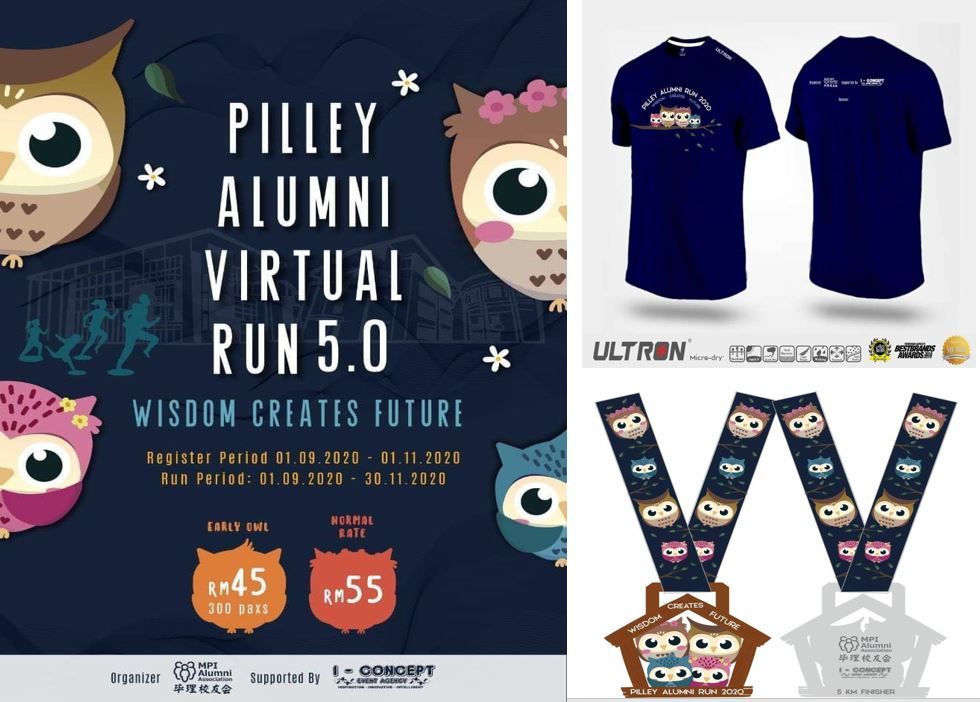 2020
☑ Sibu Tower Run 2020 at Sanyan Complex on 8 March 2020, organized by MPI Alumni Association.
Registration at JomRun App.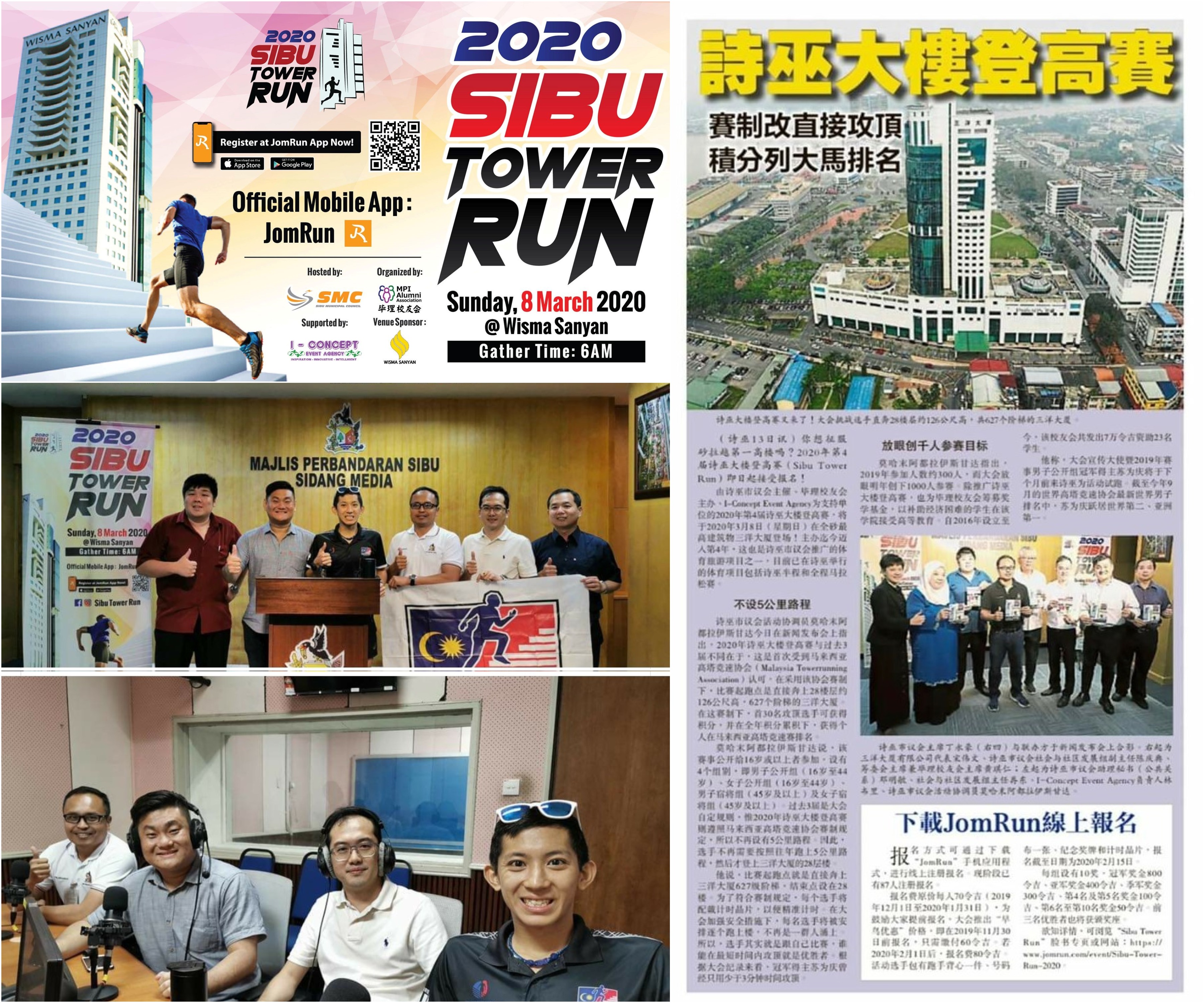 2019
☑ Alumni Mooncake Celebration held on 9 November 2019, which attracted around 300 people including MPI students. Some of the activities held were lantern-making competition & lucky draws.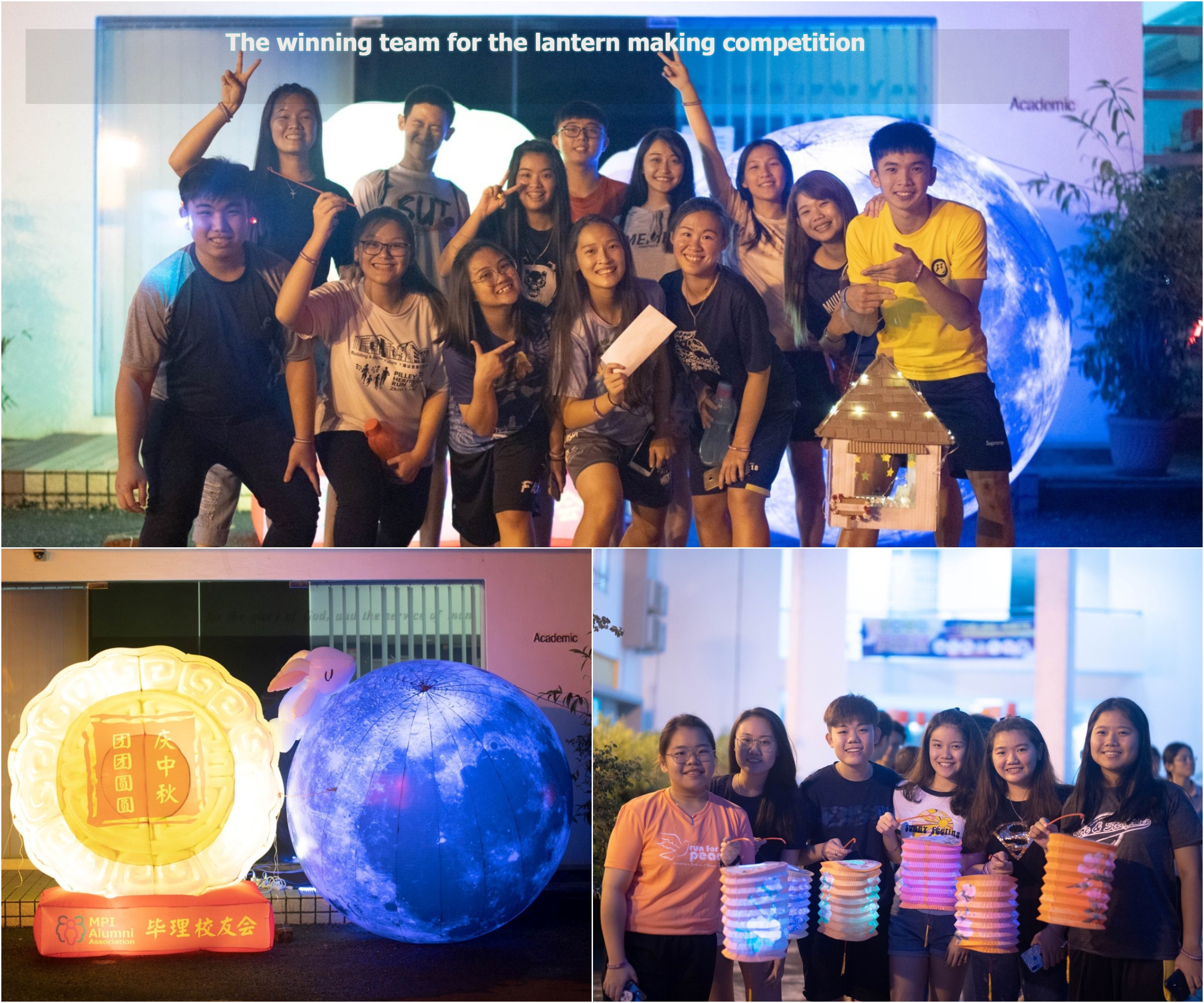 ☑ Pilley Alumni Appreciation Dinner 2019 held on 5 July 2019.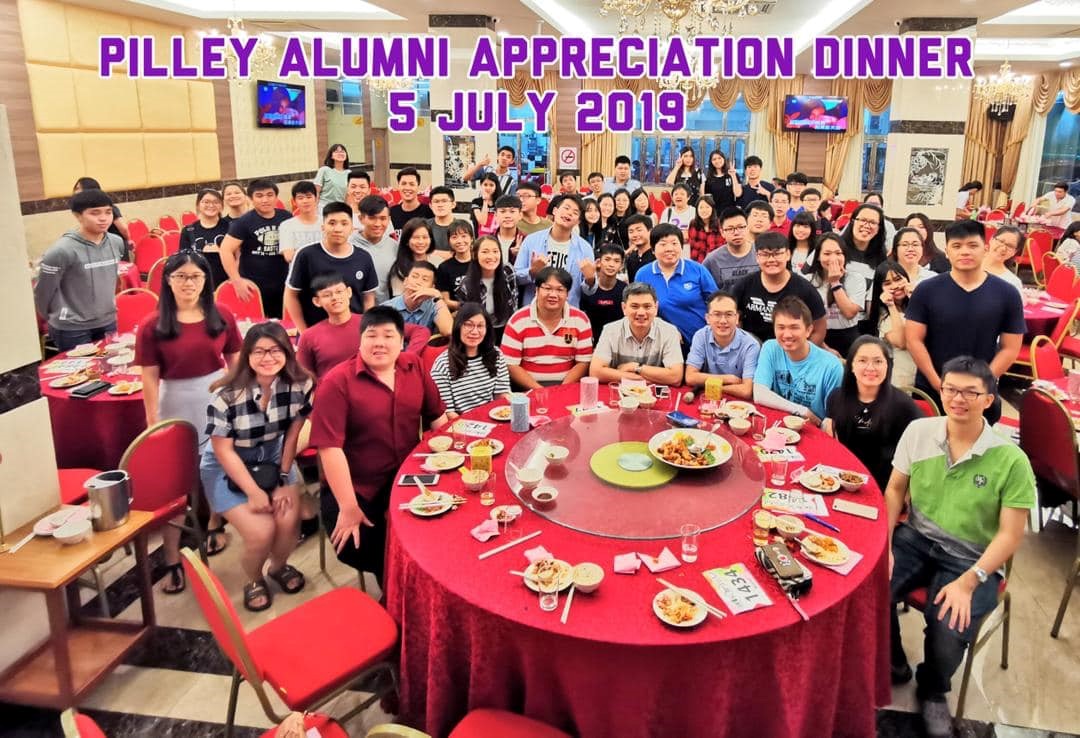 ☑ MPI Open Day 2019 held on 23 March 2019.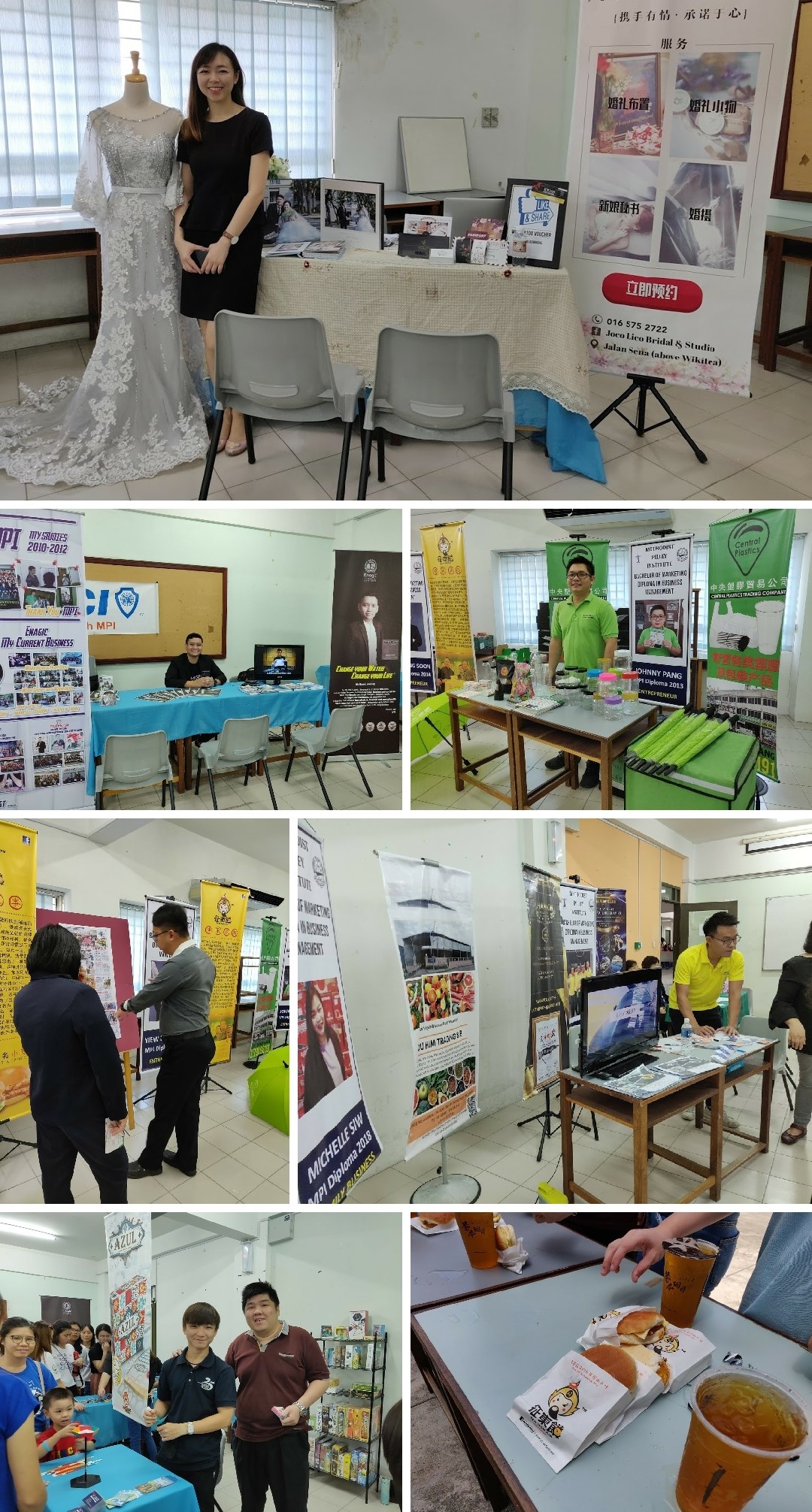 ☑ Pilley Heritage Run 2019 held on 22 June 2019.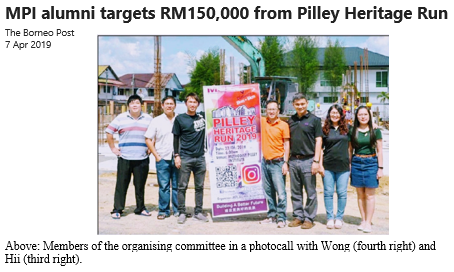 SIBU: Pilley Heritage Run 2019, organised by Methodist Pilley Institute (MPI) Alumni Association is targetting to raise RM150,000. According to its chairman, Mike Wong Kee Ing, the run to be held on June 22, starting 6am, is expecting 2,600 runners. He said proceeds from the run would be used to part finance the on-going construction of a 4.5 -storey building at the institute. Speaking at a press conference at MPI premises here yesterday afternoon, Wong said the run is divided into 2km and 5km categories. Entry fee is RM50 per person and every finisher will receive a free T-shirt and medal. The run is not a competition but solely to raise fund for the Institute. Family members including children can join in the fun.
Registration opens tomorrow (Monday), and ends on May 31. Registration can only be done at www.vrunworld.com
For further enquiry call Wong at 016-8889357 or Alison Hii at 084 322268
Meanwhile, MPI principal and chief executive officer Hii King Kai said the construction of the 4.5-storey building would cost RM8.5 million. He said on their part they would raise RM2.5 million for the project. The project is expected to be completed by year-end, and will have, among others, a library, student activity area, counselling rooms, lecture rooms, tutorial rooms, chaplain room and a meeting room.
MPI, a college wholly-owned by Sarawak Chinese Annual Conference (SCAC), has been able to help the community, transform lives, empower families, and enrich nations by offering quality, wholesome and affordable tertiary education where spiritual formation is one of the main focus, Hii added.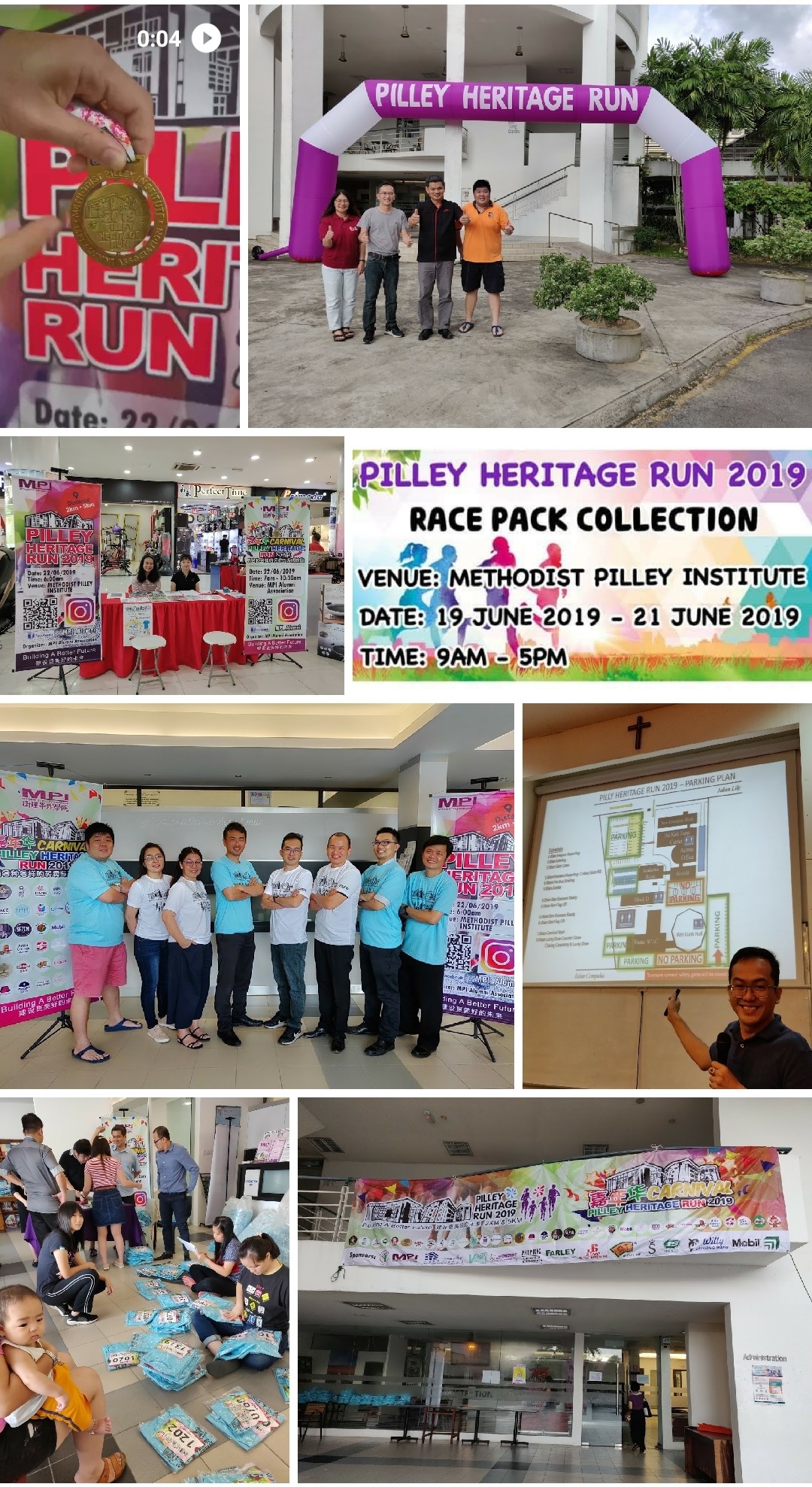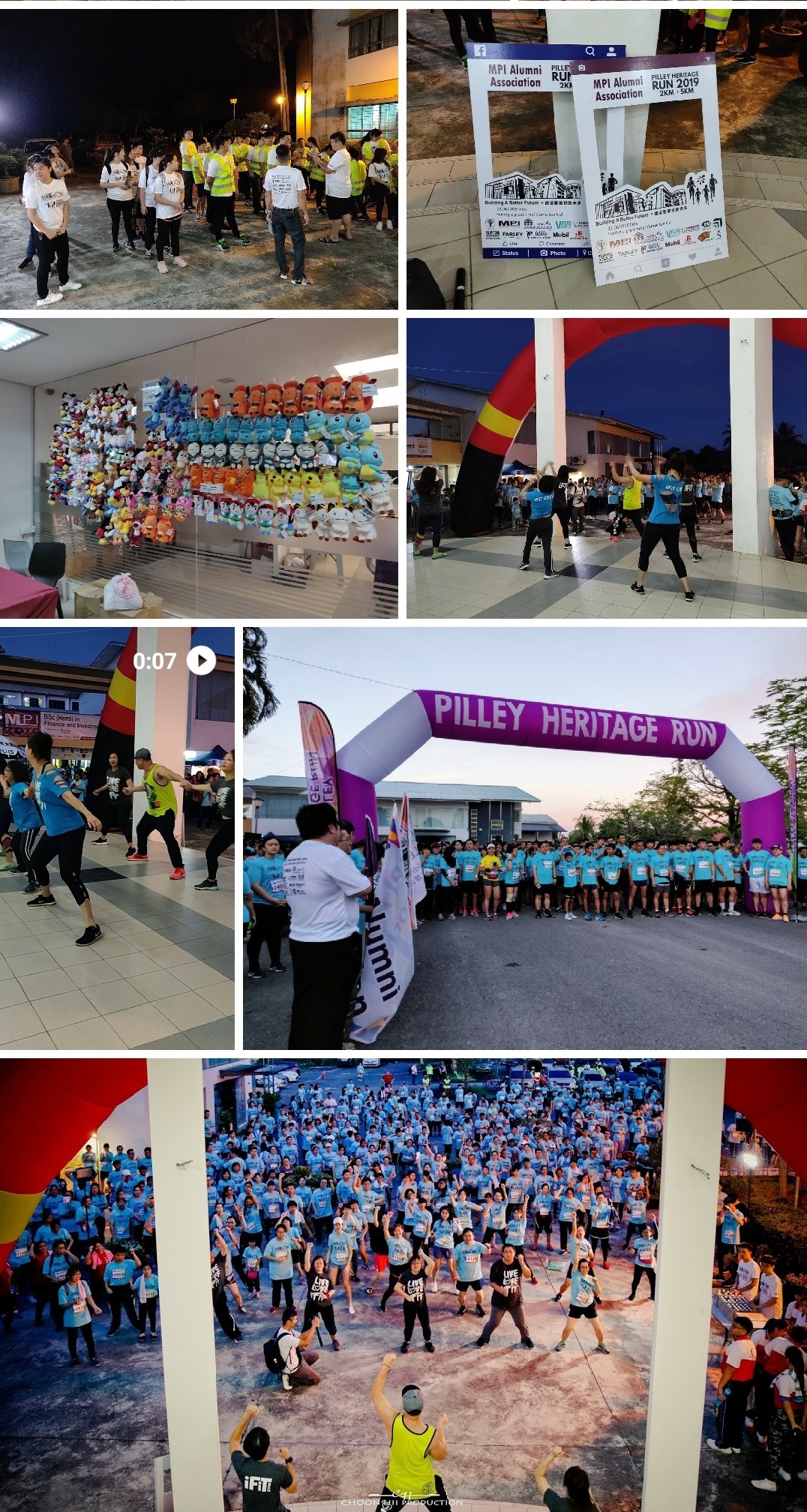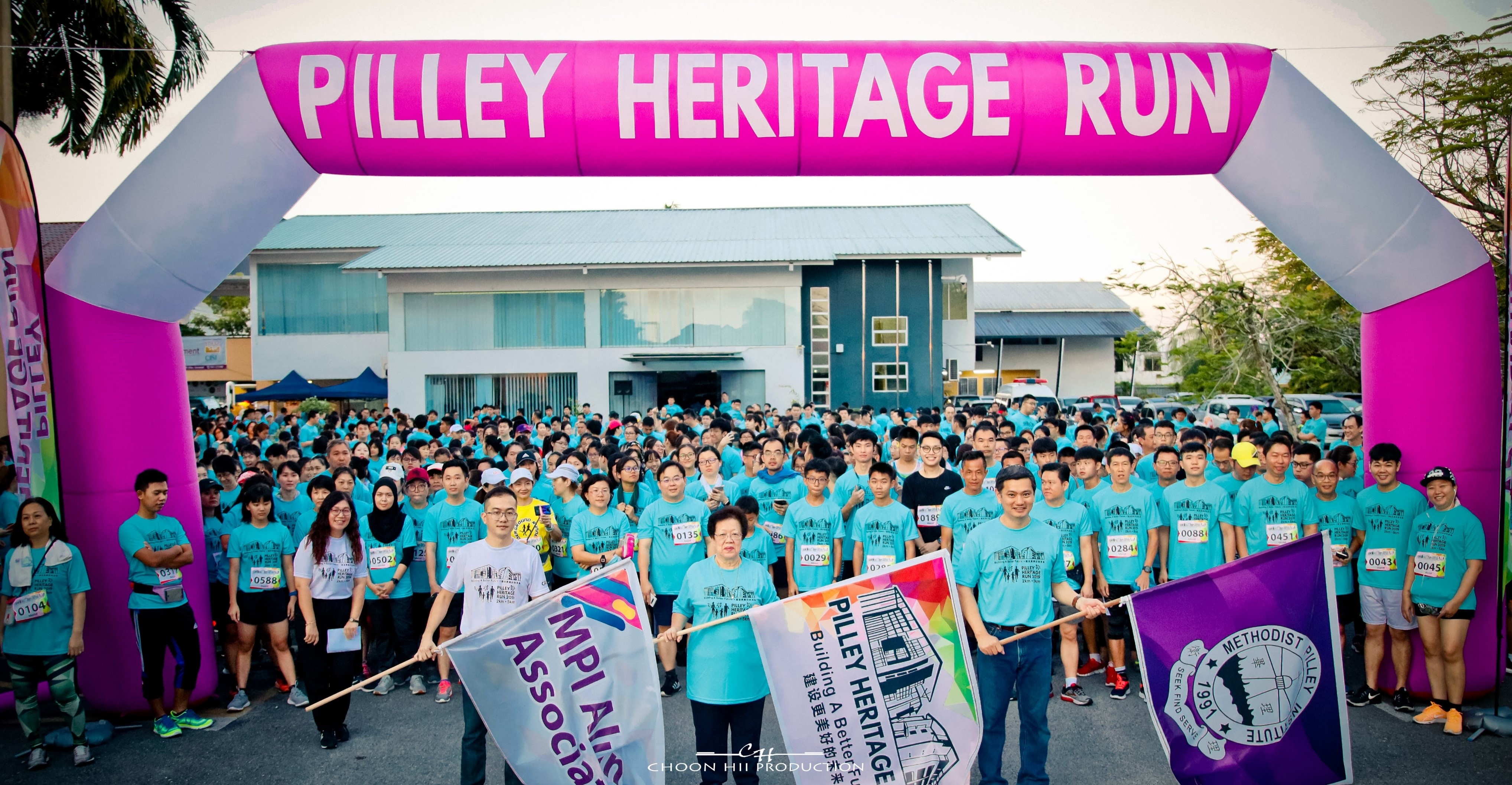 ☑ Others activities