Student Council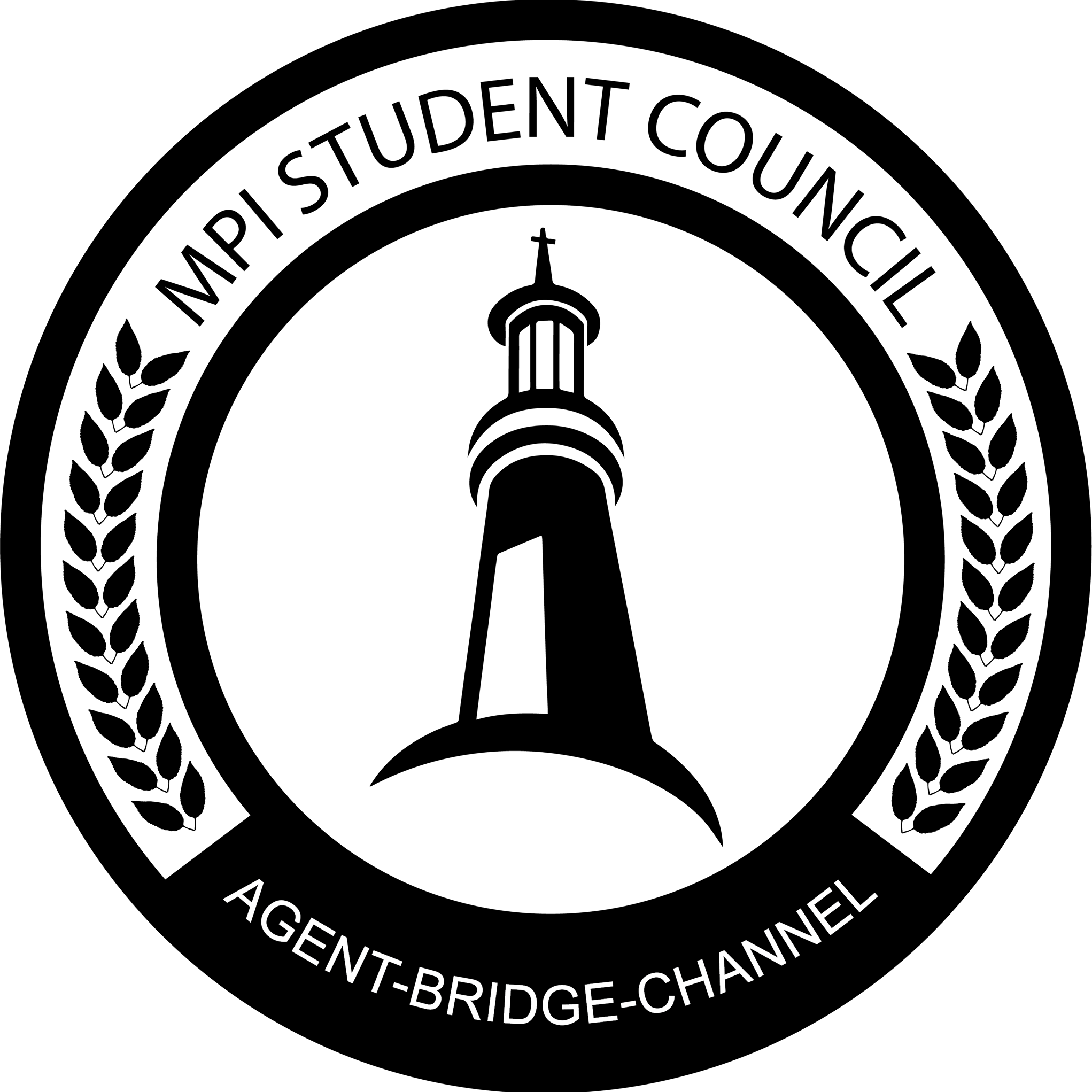 MPI Student Council is a student representative organisation of members of various faculties and backgrounds – all members are committed to being students voices and functioning as a bridge between students and institute's management. Among the many functions of the Student Council, the most important ones include enhancing student life on campus and creating opportunities and meaningful experiences for every student studying at MPI. We provide various opportunities in event organisations, promote positive learning, and ensure a comfortable learning environment for all students. We strive to provide guidance and support to all students in any way we can. If you have any questions, please feel free to approach us.
Vision
To be a medium to the agenda movers, voice, and rights of MPI students to fulfil the needs of a campus experience comprehensively.
Mission
To carry the values of leadership with integrity and dedication towards co-managing with university management and make the time spent at MPI to be most memorable for students studying at the institute.
Objectives
Be the AGENT in planning and implementing programmes that enhance the quality of college life.
Be the BRIDGE between MPI management and students.
Be the CHANNEL of voice for MPI students.
Motto
Agent-Bridge-Channel
MPI Student Council 2023

President
Terence Sim Yi Hong
(Bachelor of Arts (Hons) in Marketing)
Vice President
Ho Liang Liang, Priscilla
(Diploma in Early Childhood Education)
Secretary
Choi Wen Shiuan, Lisa
(Bachelor of Arts (Hons) in Accounting)
Treasurer
Ling Hong Yu
(Bachelor of Arts (Hons) in Accounting)
Welfare Committee
Tie Liang Tong
(Bachelor of Arts (Hons) in Accounting)
Facilities Committee
Leong Weng Yeng, Timothy
(Diploma in Early Childhood Education)
Alumni Committee
Tang Yen Hong, Michelle
(Diploma in Social Work)
Orientation Committee
Ling Zhen Yun, Max
(Bachelor of Arts (Hons) in Marketing)
Sports & Recreation Club Committee
Lau Wei Xuan
(Diploma in Computer Science)
Social & Academic Club Committee
Lee Lui Ting
(Diploma in Accounting)
Event Management Committee
Goh Wee Kiat, Ryan
(Diploma in Early Childhood Education)
Information and Publication Committee
Pao Yun Ying
(Bachelor of Arts (Hons) in Accounting)