Revision for Consumer Mathematics-Taxation
For SPM students to have a better understanding on Consumer Maths topic in their Modern Maths textbook, Accounting Department is working on a special revision to have limited fully vaccinated Form 5 students to come over for a revision and hands on individual tax computation and completing BE Form. Adhering to the current SOP, only selected school(s) is/ are invited this round.

市场就缺你! 做个快乐营销人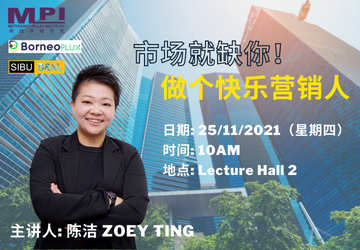 Inviting all BA (Hons) Marketing students to join this education talk. Zoey Ting is founder of SIBU DEAL media platform & GO SIBU magazine, she is also president of Sarawak Digital Media E-Platform Association. A seasoned marketer who offers online and offline marketing solutions/ strategies for SMEs in Sarawak, helping them to bridge digital gap in areas to reach out to their target groups effectively.
Intentionally left blank…
Inclusive Play Day 0.2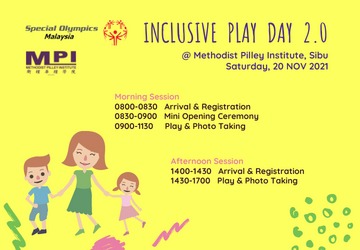 Initiated by Special Olympics Sarawak (Sibu Chapter), Early Childhood Education (ECE) Department are co-hosting this INCLUSIVE PLAY DAY 0.2 on Saturday, 20 November 2021. The purpose of this activity is to promote understanding among typical children towards their friends with special needs. This activity is not open to the public and strictly by invitation only.
Quick Links