Graduation Ceremony of Training Programme of Elderly Care Assistant – Oct 2020 Cohort
16 graduated as elderly care assistant from MPI
Sixteen people from all over the state graduated from the Training Programme for Elderly Care Assistant at Methodist Pilley Institute(MPI) on 12 November 2020. The five-week programme, which ran from Oct 5 to Nov 10, was conducted online. MPI Principal Mr Hii King Kai said the programme was important considering that the population of the elderly people is increasing. Elderly, he said, were prone to suffer from chronic diseases, cognitive dissonance, mental health, and physical injuries.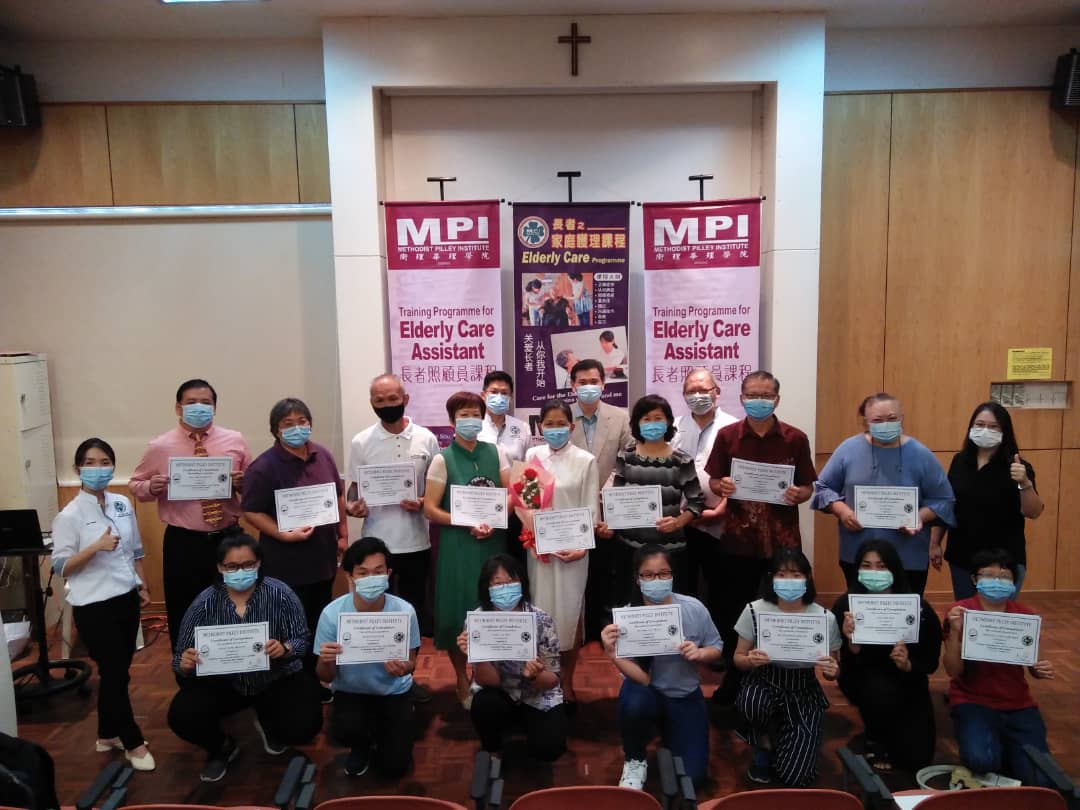 "This programme equips the participants with skills on how to deal with the issues and to give quality care for the elderly." he said. He also urged the government to assist in setting up more care centres for the elderly. He said Taiwan was a good example of how the elderly are taken care of through the many care centres set up by the government. "All their caregivers are from non-governmental organizations(NGOs), and are trained to take care of the elderly. The centres have very good facilities as well," he added.
He said care centres for the elderly would create convenience and give their children a peace of mind when they have to go to work. "We want this programme to be held at least once a year," Hii said. Meanwhile, a similar programme to be conducted in Bahasa Malaysia will be held in December.
One of the participants, Reverend Yu Ming Puo, said he decided to join the programme to serve the people better, especially the elderly from this church. He said during the programme, the participants were taught how to maintain their health, take care of their hygiene, and proper ways to take care of the elderly. Another participant, Victoria Lau, said this was an opportunity to learn not only to give better health care to the elderly but was also beneficial for herself as well.