New Intake 15 July 2022
SIBU: Methodist Pilley Institute will begin the new semester on July 15, 2022. All new students who have registered for courses this semester must report themselves at Block A of MPI at 7:45am and attend General Assembly at 8:15am, followed by sitting for English proficiency test. New students from outstation are advised to check in the hostel on July 14.
All new students should join the two-day-and-one-night orientation camp, from 2:00pm on 15th July to 4:30pm on 16th July, at Sibu Diocesan Pastoral Centre. The purpose of this orientation camp is to allow new students to get to know each other, acquire new learning skills, and prepare them for the life and challenges of the college education.
The courses offered in the new semester include Diploma in Accounting, Diploma in Taxation, ACCA Foundation in Accountancy, ACCA, Diploma in Early Childhood Education, Diploma in Social Work, Diploma in Business Management, Diploma in Business Information Systems, Diploma in Computer Science, and Diploma in Computing Science (Mobile Computing). July 26, 2022 is the deadline for course registration. Those who are interested to enroll in the new semester, please register as soon as possible. For course enquiry, please contact MPI at 084-322268 or send WhatsApp to 01155568806.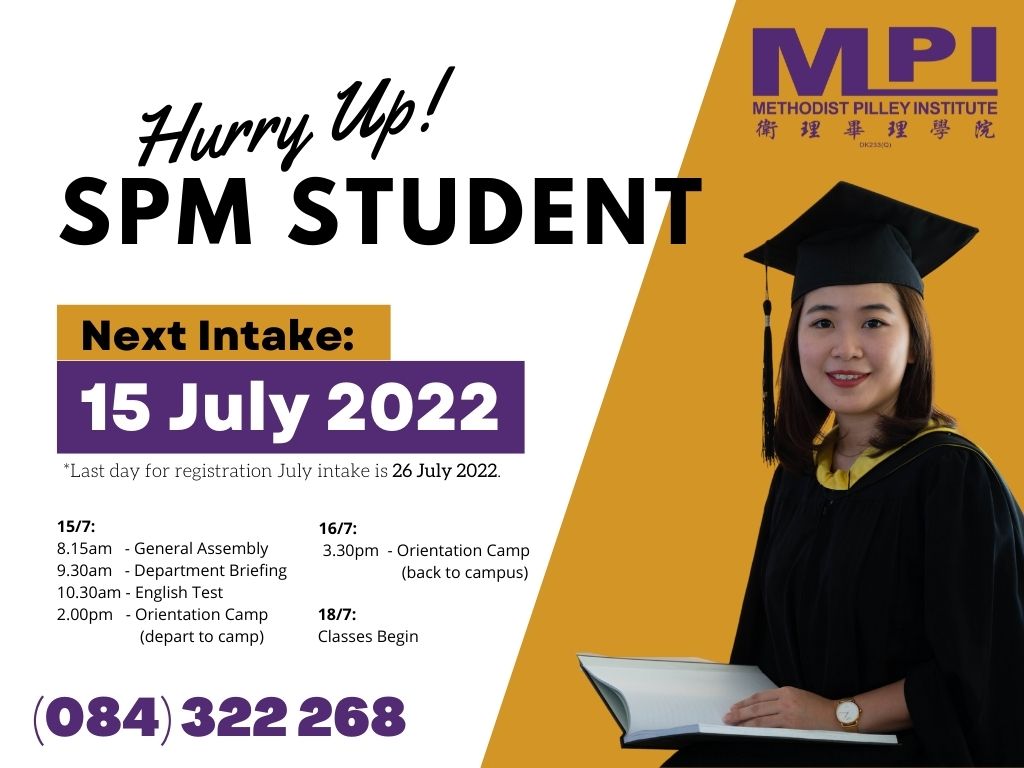 2022年7月15日新学期
诗巫: 卫理毕理学院将在2022年7月15日开始新学期。所有已报名在这个学期入学的新生务必
在当天早上7点45分在毕理学院新教育楼(A栋)报到,并出席8点15分的新生说明会,以及参
加英语水平测试。来自外地的新生,请在7月14日入住宿舍。
所有新生也将参加两天一夜,从7月15日下午两点至16日下午4点半,在诗巫牧民中心的新生生活营。 营会的目的是让新生互相认识,掌握新的学习技巧,以便让他们能够适应在学院的生活和挑战。
新学期开办的课程有会计文凭、税务文凭、会计基础课程、ACCA、幼教文凭、社会工作文凭、商业管理文凭、商业资讯系统文凭、电脑科学文凭、移动计算文凭。7月26日是新学期报名的截止日期。 欲入学新学期者,报名从速。 欲知课程详情,请拨电084-322268询问 或发WhatsApp 信息至 01155568806 。