Accounting Programmes of Methodist Pilley Institute
Methodist Pilley Institute (MPI) was established in 1991 to serve the local community with its mission to produce ethical and socially responsible citizens and leaders by providing quality, wholesome and affordable education. Over the years the institute has grown from its humble beginnings to become a trusted institution of higher education in the areas of accounting, taxation, finance, business management, computing, early childhood education, social work and English.
Today MPI is branded especially for its accounting programmes, not only in Sibu but throughout Sarawak. MPI's accounting department has come a long way offering Diploma in Accounting back in 1990s to now offering 6 accounting and finance courses including degree and professional qualifications namely:
• Diploma in Accounting
• Diploma in Taxation
• B.A. (Hons) Accounting (in collaboration with UCSI University since 2012)
• B.Sc. (Hons) Finance & Investment (in collaboration with UCSI University since 2018)
• CAT (registered tuition provider since 2005)
• ACCA (registered tuition provider since 2005)
We have 14 full-time dedicated and experienced lecturers in accounting department, they come from different backgrounds, with many of whom have solid corporate experience that helps students to recognize the actual challenges they may face, and they are able to give real-life examples which will benefit students in their examinations. Not only that, the lecturers are there to build connection between corporate and students when it comes to internship or placements.
In 2010, ACCA has awarded the Gold Approved Learning Partner status to MPI, this means MPI has met ACCA's widely recognised and highly regarded global best practice benchmarks. MPI is also the only CBE centre in Sibu since 2006. CBE is computer based examination which was developed by ACCA as part of its overall e-business strategy, providing learning and assessment online and continuing to offer student access, opportunity and flexibility through the ACCA brand.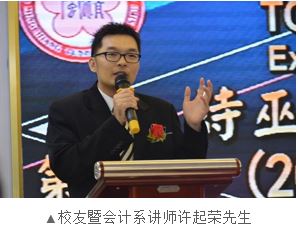 For 29 years we have nurtured many outstanding students who have excelled in both of their studies and professional career. Among our brilliant alumni is, Mr Dominic Hu Khie Yeen, who completed his CAT and ACCA qualifications, and also a B.Sc. (Hons) Applied Accounting from Oxford Brookes University (UK), all in just 3 ½ years at MPI. For many years Dominic worked in various sectors including multinational corporation and listed companies in Malaysia with the qualifications earned at MPI under his belt before he decided to come back to MPI to serve as a lecturer. In year 2017, he obtained his M.Sc. in Professional Accountancy from University of London and he's now our accounting degree programme leader who is pursuing PhD qualification. With the solid education foundation built over the years in MPI and ACCA, he has begun to publish academic research paper in peer reviewed international research journal recently.
The establishment of MPI is to remember Mr and Mrs John Pilley who had, between 1949 and 1960, worked selflessly to provide good and affordable education to the poor and needy children in Sarawak. Our institute, named after their name, now continues the mission of the Pilleys by ensuring that youth of diverse racial, religious, and socio-economic backgrounds are adequately prepared for the challenging job market through our accredited and recognised programmes.
For more information about our programmes please visit our official website at www.pilley.edu.my or contact us at enquiry@pilley.edu.my for enquiry, or scan this QR code so we'll be in touch with you soon.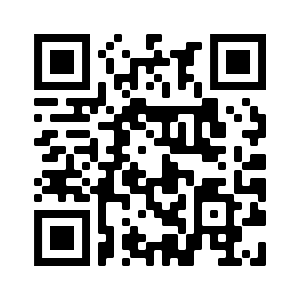 毕理学院专业会计课程
卫理毕理学院(MPI)成立于1991年,旨在为诗巫社区提供优质、全人及可负担得起的教育来培养具有道德和社会责任感的公民和领导人。 自1991年创立以来,该学院至今已发展成为提供会计、税务、金融、商业管理、电脑、幼儿教育、社会工作和英语课程的高等教育机构。
如今,毕理学院不仅吸引来自诗巫,甚至整个砂拉越各个地方的学生。 毕理学院的会计部门自1991年起提供会计文凭课程,已经进入第29个年头,目前提供6个有关会计和金融的课程,其中就包括学位课程和专业资格证书:
•会计文凭课程
•税务文凭课程
•会计学(荣誉)学士学位课程(自2012年以来与UCSI大学合作)
•金融与投资学(荣誉)学士学位课程(自2018年以来与UCSI大学合作)
•特特会计技师(CAT)证书课程
•特许公认会计师 (ACCA)证书课程
目前会计部门拥有14名全职的、经验丰富的讲师,他们都具备扎实的跟会计相关的工作经验,可以帮助学生学习到他们可能面临的职场挑战,并且以提供实际的工作例子教学,这将帮助学生在考试中胜任。 不仅如此,讲师们也协助学生与许多商业组织建立联系,为学生提供更多的工作实习机会。
2010年,英国的特许公认会计师公会(ACCA)授予毕理学院 "金牌级认可的学习合作伙伴" 资格,这意味着毕理学院已达到ACCA公认的,备受推崇的全球最佳会计实践基准。自2006年以来,毕理学院还是诗巫唯一的计算机考试(Computer-based Examination, 简称CBE)中心。CBE是由ACCA作为其整体电子商务策略的一个重要部分,可在线提供学习、进度评估和给学生提供更多就业机会。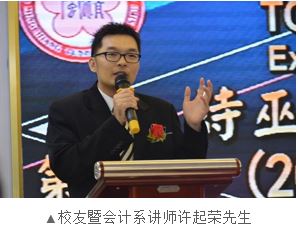 从过去到现在29年来,我们培养了许多在学业和职业生涯上均卓著的优秀学生。在毕理学院杰出的校友中,许起荣先生,在毕理学院的短短3年半中,获得了CAT和ACCA的证书资格,并考获了英国牛津布鲁克斯大学(荣誉)理学学士学位。 在他担任毕理学院会计系讲师之前,许起荣曾在多个领域就业,包括跨国公司和马来西亚的上市公司。 在2017年,他获得了英国伦敦大学的专业会计专业的理学硕士学位。 目前是毕理学院会计学位课程负责人,并且再攻读博士学位。 凭借多年来在毕理学院和ACCA课程中建立的扎实的教育基础,他近期开始在同行评审的国际研究期刊上发表学术研究论文。
毕理学院的成立是为了纪念约翰·毕理夫妇(Mr & Mrs John Pilley),他们在1949年至1960年之间一直无私地为砂拉越的贫困儿童提供良好且负担得起的教育,毕理学院以他们的名字命名。 通过教育部认可的专业课程,为不同种族,宗教和社会经济背景的青少年进入职场做装备,从而继续了毕理夫妇的教育使命。
欲知更有关会计课程的消息,请登入毕理学院的官网 www.pilley.edu.my ,或发邮件至 enquiry@pilley.edu.my 向课程辅导老师询问,或扫描此QR码,以便我们与您联系。