March 2020 ACCA Examination Sitting
ACCA programme of Methodist Pilley Institute (MPI) has one again proven its excellent teaching quality – students of MPI have achieved the results above ACCA Global Pass Rate in March 2020 exam setting.
MPI, as the ACCA Gold Status Approved Learning Partner, has been offering the Association of Chartered Certified Accountants (ACCA) professional accountancy programmes since 2006 and has dedicatedly trained accounting graduates for the ever-changing and challenging business environment.
MPI accounting lecturers are committed to providing the enhanced learning experience for our students. MPI have been awarded the 'GOLD' approval since 2010 under the Approved Learning Partner programme in recognition of the quality of learning provision and support for ACCA students and take pride in being able to maintain this prestigious.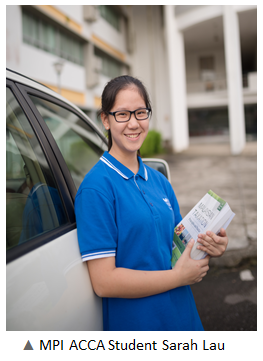 In March 2020 ACCA examination sitting, MPI students have achieved pass rates higher than the global pass rate in 6 of the papers taught, these six papers are Corporate & Business Law (LW), Performance Management (PM), Taxation(TX), Strategic Business Reporting(SBR), Advanced Taxation(ATX), Advanced Audit & Assurance(AAA). In other words, the students have scored outstanding results by outperforming the ACCA qualification's global pass rate by a large margin.
The most notable results were the score of these three papers of which MPI student pass rate is 100%, way above the global pass rate – the global pass rate of Corporate & Business Law(LW) is 64%, Taxation(TX) is 50%, Advanced Audit & Assurance(AAA) is 33%. And also, a remarkable pass rate of 80% in Advanced Taxation (ATS) which surpassed global pass rate of 35%.
Commenting on the achievement, Madam Wong Kin Hung, Academic Director of Methodist Pilley Institute said: "MPI constantly strives to offer excellent learning support systems to our students. The key to the high passing rate is attributed to the team of MPI lecturers who are qualified accountants with professional knowledge and experiences, they have worked for companies such as accounting firms, public-listed companies, and therefore able to use real-life experiences to enhance the students' learning in the classroom. Lecturers also prepare students well for the ACCA examinations. That is what makes us different. Congratulation to our students for this achievement and to our lecturers for their contribution.".
MPI would like to invite all potential students who are interested in accounting field to join ACCA programme at MPI. Apart from the excellent learning experience, the tuition fees are very affordable which includes revision, tuition, and internal mock exams, providing students with great value for money. The lecturers are teaching all the courses online till it is safe to begin face to face teaching again. Students will enjoy the learning session through the interactive learning with the lecturers in real time via google classroom or zoom meeting sessions.
MPI virtual Open day is from 13 to 16 May, 9:00am to 3:00pm. On 16 May (Saturday morning), there will be LIVE Counselling for accounting programmes. To join the LIVE Counselling, please register by scanning the QR Code below. For more information, please log on to the website at www.pilley.edu.my or contact course counsellor Mr Wong at 0138110323.

3月的ACCA考试
卫理毕理学院的ACCA课程再次证明了其卓越的教学品质 – 卫理毕理学院的ACCA学生在2020年3月份的考试中考获ACCA全球及格率以上的成绩。
卫理毕理学院,目前做为ACCA批准的金牌级培训中心,自2006年以来一直提供特许公认会计师公会(ACCA)的专业会计课程,并致力于培训会计毕业生以适应充满挑战的商业环境。
毕理学院会计系讲师致力于为学生提供更好的学习体验。自2010年以来,毕理学院在 "ACCA认可的学习合作伙伴"计划下被特许公认会计师公会(ACCA)授予 "金牌级培训中心",以表彰其为会计系学生提供的教学品质和学习上的辅助,并为能够一直保持这一声誉而感到自豪。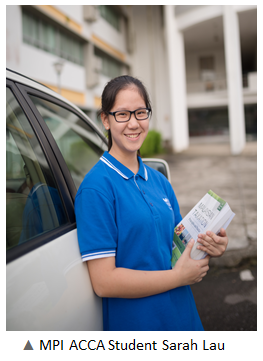 在2020年3月的ACCA考试中,毕理学院的学生在6个试卷中不仅考获优异的成绩,其考生的整体及格率平均高于全球及格率 – 这六个试卷是公司法与商法(LW)、业绩管理(PM)、税务(TX)、战略商业报告(SBR)、高级税务(ATX)、高级审计与认证业务(AAA)。 换句话说,学生们所获得了的成绩大大超越ACCA的全球及格率。
最值得瞩目的是这三个试卷的成绩–公司法与商法(LW),税务(TX),高级审计与认证业务(AAA),毕理学院的学生的及格率为100%,远高于全球及格率 – 公司法和商法(LW)的全球及格率率为64%,税务(TX)为50%,高级审计与认证业务(AAA)为33%。 而且,高级税务(ATX)的合格率达到了80%,超过了全球35%的合格率。
毕理学院学术主任王桂芬女士在评价成绩时说: "毕理学院一直在努力为学生提供优越的学习辅助。高及格率的关键在于毕理学院讲师团队,他们都是具有专业知识和经验的合格会计师,也曾在会计公司,上市公司等地方工作,因此能够利用实际工作中的经验来丰富学生在教室里的学习经验。讲师还通过复习课和为学生准备ACCA的考试。这就是使我们与众不同的原因。祝贺我们的学生取得这一成就,并感激讲师们所做出的贡献。".
毕理学院呼吁所有对会计领域感兴趣的学生加入毕理学院的ACCA课程。除了卓越的学习经验,学费也实惠,这就包括提供复习课、例常上课和内部模拟考试,为学生们提供了物超所值的服务。讲师将在线教授所有的课程,直到可以安全地再次以面对面的教学为止。学生将通过google classroom或zoom meeting教学平台进行的课程,与讲师进行实时互动教学来享受学习过程。
毕理学院的线上开放日为2020年5月13日至16日,上午9:00至下午3:00。并在5月16日(星期六上午)特别提供专业会计课程的线上课程辅导咨询。要加入线上会计课程辅导咨询者,请通过扫描以下二维码进行提前注册。欲了解更多信息,请登录网站 (www.pilley.edu.my) 或通过0138110323与课程辅导员黄中吉先生联系。