24/02/20 ChildSafe Workshop at Methodist Pilley Institute (MPI) 24-25 FEB 2020
Together with ChildSafe Malaysia, MPI is holding a workshop with participation from our Early Childhood Education lecturers and students, kindergartens' principals, parents and children, aiming to empower communities for the safety and protection of our children.
The trainers, Mr and Mrs Wong, have a combined experience of 2 decades in youth ministry, and more than a decade of experience in child protection, Scott and Andrea are passionate about their work. ChildSafe Malaysia is a NGO, this husband and wife team endeavored to raise awareness, actively engage, train and equip school teachers, parents and community through their free workshops, by implementing an all-encompassing approach to reduce the risk of child abuse.
"Child abuse is a growing pandemic and a major problem in Malaysia. 1 in 10 children are sexually abused and 1 in 4 children are physically abused. Cases of child abuse can be seen reported in the news almost daily, however, there are still many cases that remain unreported. There is a need for us all to put in more efforts on minimizing the risk of child abuse. This is what has driven us to develop a proactive preventative approach that empowers our community to protect our children, and to empower our children to seek protection. Because, if we don't teach our children, someone else will, and then it will be too late!" said Scott Wong at the workshop.
Apart from providing training on child abuse, Mr and Mrs Wong are also providing workshops surrounding: Bullying, Gaming (Dangers and Managing), Screen Time, Building Resilience, Dangers of Pornography, Mental Health Awareness for youth, etc.
For more information on ChildSafe Malaysia, please contact:
Mr. Scott Wong (Mobile): +60 12 202 7600
Email: childsafemalaysia@gmail.com
Website: www.safe-resources.com


▲ A group photo of MPI staff, Child Safe Team and all the participants.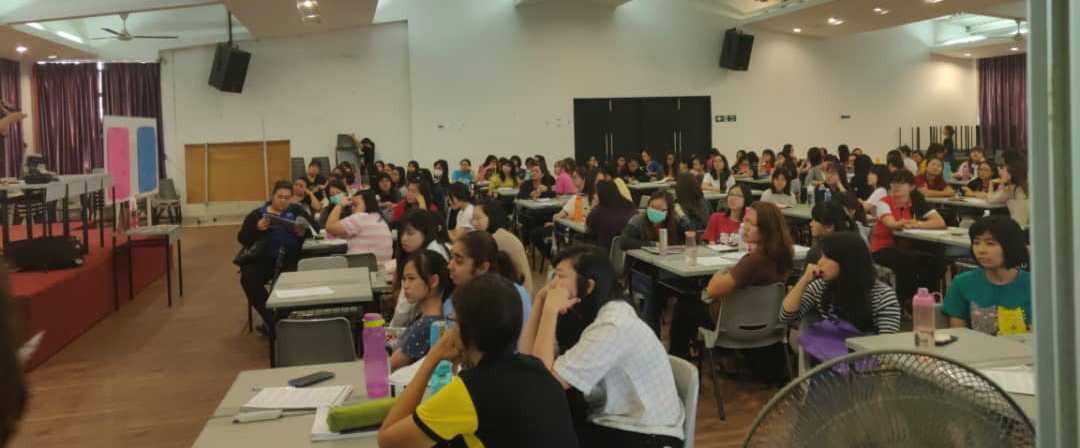 ▲ Talk about the dangers of child abuse and obligations of a teacher.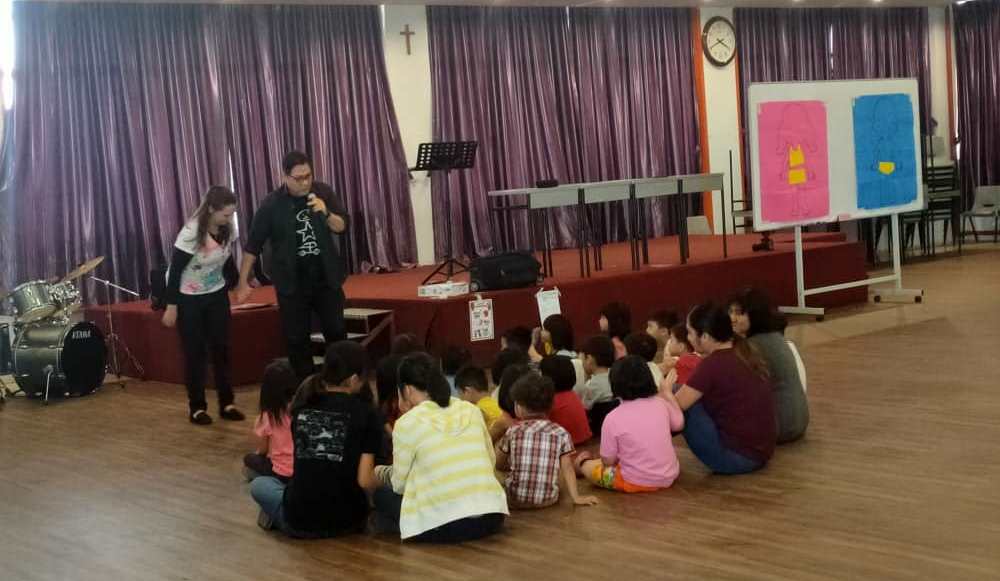 ▲ Engaging and training the children by trainers, Mr Scott and his wife Mdm Andrea Wong.