Student Council
MPI Student Council is a student representative organisation of members of various faculties and backgrounds - all members are committed to being students voices and functioning as a bridge between students and institute's management. Among the many functions of the Student Council, the most important ones include enhancing student life on campus and creating opportunities and meaningful experiences for every student studying at MPI. We provide various opportunities in event organisations, promote positive learning, and ensure a comfortable learning environment for all students. We strive to provide guidance and support to all students in any way we can. If you have any questions, please feel free to approach us.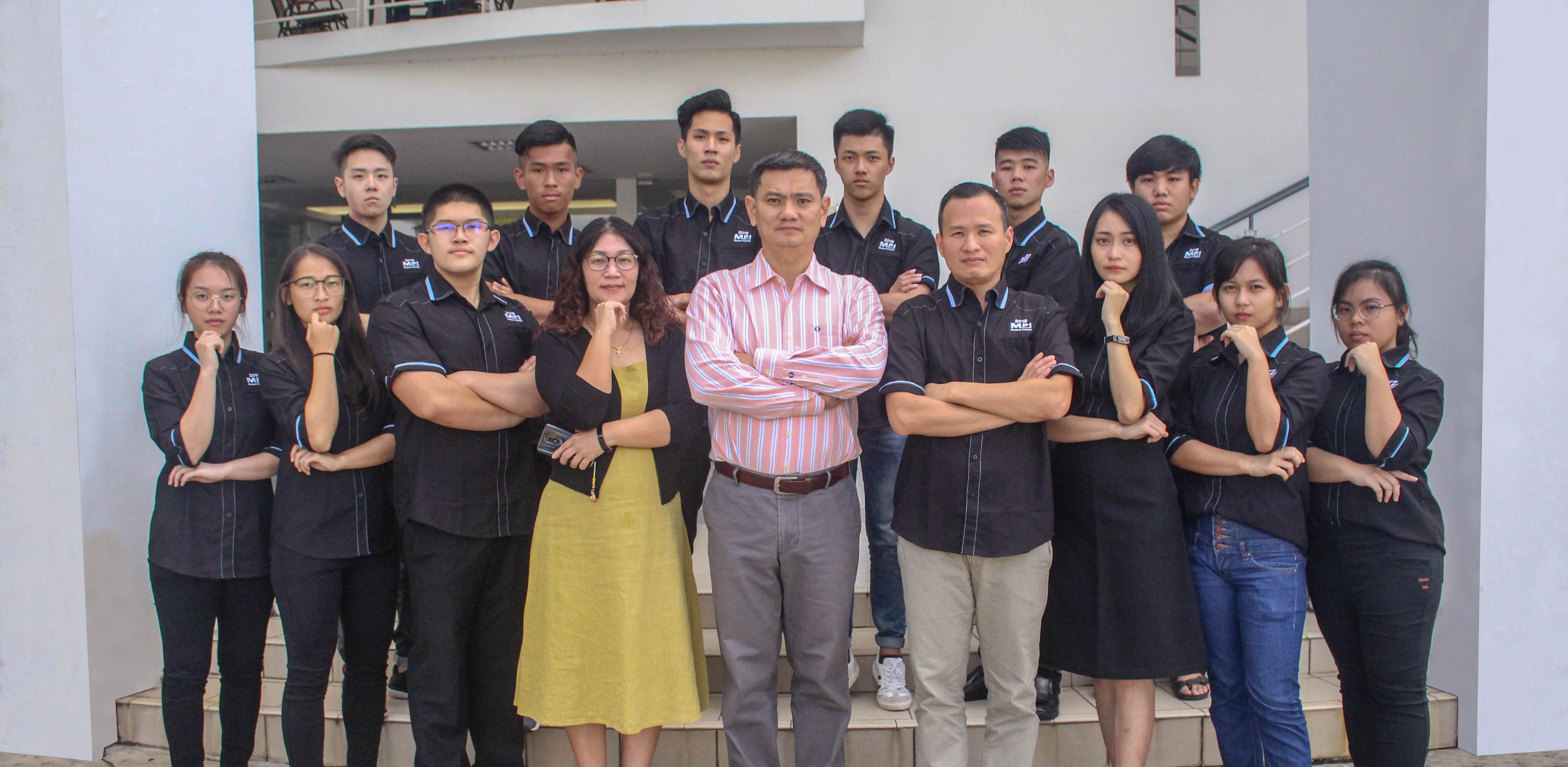 2019 Committee Members & Advisors
Motto
Make your time at MPI the best and the most memorable years of your student life
Objectives
Be the VOICE for MPI students
Be the BRIDGE between MPI management and students
Be the AGENT in planning and implementing programmes that enhance the quality of college life
Activities
Club Fair, Orientation Camp, Open Day, Pilley Heritage Run, MPI Night etc.
Clubs
Apple Stars
Accounting Recreational Club (ARC)
Badminton Club
Basketball Club
Computer Science Club (CS)
English Club
Health And Fitness Club
Esperance Club
Leo Club
Music Club
Pilley Ultimate Frisbee Club
Tchoukball Club
Worship Committee
Student Counselling

What Is Counselling?
Students seeking help of counselling are often mistaken for being problematic, and many are simply too shy to see a counsellor. They do not understand the nature of counselling is actually a unique, one-to-one relationship between counsellor and student who agree to meet privately and regularly for a period of time with the aim of restoring emotional well-being to the student. It also allows the counsellors to provide them with genuine support and positive guidance. In other words, it allows students to open up and be themselves and to say what they truly feel in confidence without fear of judgment and criticism.
One can experience life growth and receive psychological treatment through counselling.
Confidentiality
All information shared in the counselling room is strictly confidential, therefore one can talk about his/ her problems in a safe and reliable environment.
Types of counselling services
Personal Counselling

Academic issues, emotional issues, psychological issues, family issues, addiction issues, relationships, and so on.
Personal counselling can help students understand their problems and solve their own problems. Group Counselling
When there are around 8 to 10 students, they canbe grouped together to share, to encourage and to grow in the group.

Talk to the parents

Talk to the students' parents and help them learn about their children's academic performance.
Work with parents to help students to conduct themselves and improve their learning in the college.

Psychological test

Provide psychological tests to allow students to understand their own psychological status as well as their personality traits, knowing which can lead them to living a more healthy mental life.

Education Counselling

Using personality quizzes to assist students to find out their interests, and select courses which match most of their interests and capabilities.
Provide information on further studies so that students can understand their academic pathway and career progression.

Career Counselling

Preparing graduates for the workplace: guiding them in CV writing and interviewing skills, showing them how to get along with others in the workplace.

Providing Information

Equip students with necessary information on psychology so they can stay alert to the psychological problems.

General

Students can also seek help from counsellors on how to help their families or friends who are facing psychological problems.
Build up good relationship with students, listen to their needs, support and provide guidance to them.
Our qualified counsellors:
Mdm. Wong Siew Hiung

Graduate with Bachelor of Counselling from University of Malaya.
Registered counsellor with Board of Counsellors Malaysia.

Mr. Kevin Wong Kiung Kion

Graduate with Bachelor of Social Science (Hons) Psychology from University Tunku Abdul Rahman (UTAR).
Currently pursuing his master's degree of Counselling from Open University Malaysia.
Hii King Tiang Library

Motto
Acquire wisdom; And with all your acquiring, get understanding ~ Proverbs 4:7
Since 2003, our library provides vital support for students and staff complementing their academic activities. We are located on the 2nd floor of Hii Kah Tung building (aka Admin Block), the library occupies an area of 461 sq. m. and it has a seating capacity of 165. Apart from the open space, we also house 3 discussion rooms and a computer area with high speed WiFi in our library.
Library Collection
| | |
| --- | --- |
| · Accounting | · Finance |
| · Biography | · Social Politics |
| · Business | · Marketing |
| · Computer Information Technology | · Mathematics |
| · Economics | · Management |
| · Education | · Statistics |
| · Law | · And others |
| · Fiction & Non Fiction | |
Public Membership
We also extend our service to the general public, if you are keen to become a member, please come and see our friendly librarians, or call us at +60 84 322268 they are always ready to help.
Public membership requires:
Refundable deposit of RM300
Non refundable yearly membership of RM200
1 passport-size photo
1 photocopied IC
Opening Hours
| | |
| --- | --- |
| Monday – Friday | 08:00 – 21:30 |
| Saturday | 08:00 – 12:00 |
Closed on Sundays & Public Holidays
Hostel
We prepare accommodation and other services at minimal costs for the benefit and convenience for outstation students. Priority is given to new students, Year 2 and Year 3 students will only be considered when there is availability of rooms.
Type of Room
| | | |
| --- | --- | --- |
| Room Type | Without Air-cond. (RM) | Air-cond. (RM) |
| Twin Room | 170 per month | 250 per month |
| Quad Room | 160 per month | 240 per month |
Only students registerd in any MPI programme may apply for the hostel accommodation.
A deposit of RM200 is to be paid before moving into the hostel.
Evening meal is estimated at RM80 per month (Monday to Thursday only, except public holidays)
Hostel fee and meal charges are to be paid on a semester basis.
Additional Information
Each room is furnished with the following:
Single bed with mattress (students are to bring their own blankets, bed sheets and pillow cases)
Study table with chait
Wardrobe
Curtain
Lighting
Ceiling fan (for quad-sharing rooms only)
Air-conditioning unit (optional with extra charges)
Shared facilities include:
Access card reader for hostel entrance
Pantry area equipped with dining table, chairs, refrigertator, water dispenser and ceiling fan
24-hour security CCTV monitoring
Wireless internet access
Washing machine (with charges)