Overview
Overview Established in 1991, MPI is the oldest private higher learning institution in Sarawak. It provides higher education opportunities to students who want to prepare for a professional career while in a Christian setting. Over the years, we have grown from humble beginnings to become a trusted institution of higher education in the areas of accountancy, business management, computer science, and early childhood education.
Mission & Values
Our Mission
To produce ethical and socially-responsible citizens and leaders by providing quality, wholesome and affordable education
Core Values
Emphathy, Teachability, Honesty, Optimistism, Discipline, Integrity, Sincerity, Trustworthiness
Objective
To be a reputable and trustworthy institute of higher learning, providing quality and professional education to all who seek knowledge and wisdom
Our Story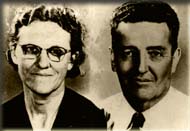 Previously Methodist Pilley Memorial Secondary School, the school was set up in 1967 to meet the needs of Form 3 to Form 5 students. Methodist Pilley Institute (MPI) was then formed in April 1991, succeeding the secondary school, in response to changes of educational policies.
As American missionaries, both Mr and Mrs Pilley were born and raised in China, they served in Fuzhou (capital of Fujian province) until the day they were forced to leave the country in 1949, the time when Communists came into power.
When they arrived in Sibu, they served selflessly and wholeheartedly to establish schools and churches. When Mr Pilley was the principal of Methodist Secondary School (1949-1952, 1958-1960), Mrs Pilley dedicated all her time to reach out and help countless underprivileged ones to receive their education. In the same period of time, Mrs Pilley also set up Methodist Children's Home in Sibu, the first children shelter in town, 1951.
1960 Mr Pilley died from heart attack, and was buried in Sibu. Mrs Pilley left to Nashville, Tennessee in States where she lived until the last day of her life on 11 July 2002. Their daughter, Dr Gail Pilley Harris brought her mother's ashes back to Sibu to be buried with her father.
Even though Mr and Mrs Pilley spent only 11 years in Sarawak, the profound impact they left to Sibu and Sarikei was extremely significant, that in 1967 when the Board of Education of the Methodist Churches in Sarawak met to build a private Methodist Secondary School in Sibu, they all agreed unanimously to name the school after Pilley in remembrance of his enormous contribution to Sibu.
Quality Policy
Methodist Pilley Institute is committed to providing quality, wholesome and affordable education at degree, diploma and certificate level that meets or exceeds the expectations of relevant interested parties.
Methodist Pilley Institute will also satisfy all applicable requirements including regulatory and statutory requirements as well as requirements of ISO 9001:2015.
In addition, the quality management system will be continually improved.
Key Personnel
Principal
Hii King Kai
As a business graduate with BSc and MBA from University of Tennessee, Knoxville, Tennessa, United States of America, Mr Hii had worked as a graduate research assistant in the university, and a marketing executive in a commercial organisation before fully dedicating himself to education. Serving Methodist Pilley Institute since 2001, he has been the Director of Student Operations cum the Head of Business Management Department, and currently the principal of the Institute.
Director, Academic Affairs
Wong Kin Hung
Graduated with Bachelor Degree of Commerce (Major in Accounting) from University of Otago, New Zealand, and Corporate Master Degree in Business Administration from University Malaysia Sarawak (UNIMAS), Madam Wong had worked as Audit Assistant and Chief Accountant before joining Methodist Pilley Institute. Serving Methodist Pilley Institute since 1996 first as a lecturer, then Head of Accounting Department, and now she is the Director of Academic Affairs.
Director, Administration
Tracy Lee
After obtaining Bachelor Degree of Science (Computer Science and Management) from University of New South Wales in year 1983, Madam Tracy Lee had worked as the Administration and Personnel Manager, Human Resources Manager in the commercial organisations before joining Methodist Pilley Institute in 2009. She has served as the Administrative Officer before assuming the current position as the Director of Administration.
HOD, Accounting
Alexander Augustine Druce
Graduated from Universiti Utara Malaysia with Bachelor of Accounting (Hons) in 1997, Alexander had worked in the banking sector as a credit officer-in-charge and a retail business executive before joining Methodist Pilley Institute in 2012. While rendering his service to the institute as an accounting lecturer, he also obtained MBA (Finance) from Open University Malaysia in 2013 and is currently Head of Accounting Department.
Acting HOD, Business Management
Hii King Kai
HOD, Computing
John Su
HOD, English Language & MPU Subjects
Catherine Chew
HOD, Education
Ting Mee Ling

Head, Admissions and Examinations
Kong Mee Lin